Our Tea
From building relationships with of tea farmers, the selection, excessive tea testing, to the frying, roasting and packaging, "good" tea is not easy to come by.
Our "good" tea philosophy is simple: delicious, healthy, authentic, and good value for money.
Building relationships with tea farmers for more than 30 years
The founder of LockCha - Mr. Wingchi Ip has spared no effort to travel all over China in search for good tea. He did so not only by doing site visits and in-depth investigations, but also working with small tea farmers to discover good tea and those with potential. A classic example is our Anhui yellow tea, which, after years of searching, Mr. Ip found a tea farmer who still retained this traditional craft. The relationships between LockCha and these tea farmers have not come easily, and it is the basis of our "good".
A detailed selection process
After finding a suitable tea and establishing a relationship with the farmer, the tea will enter our selection and tea tasting process each year. Even the same varietal of tea will derive hundreds of flavors in response to the soil and cultivation methods. The selection process led by Mr. Ip and our team of Tea Masters carefully compares and selects only the teas with the best quality yet reasonably priced. This process needs to be repeated continuously. Whether it is the tea in from a new season or the tea that is already in storage, we constantly try tea to ensure that the tea meets our requirements.
Each tea of LockCha is a one that stands out from a dozen or even dozens of samples. With the tea production increasing year after year, the experience of selecting and tasting tea is even more important.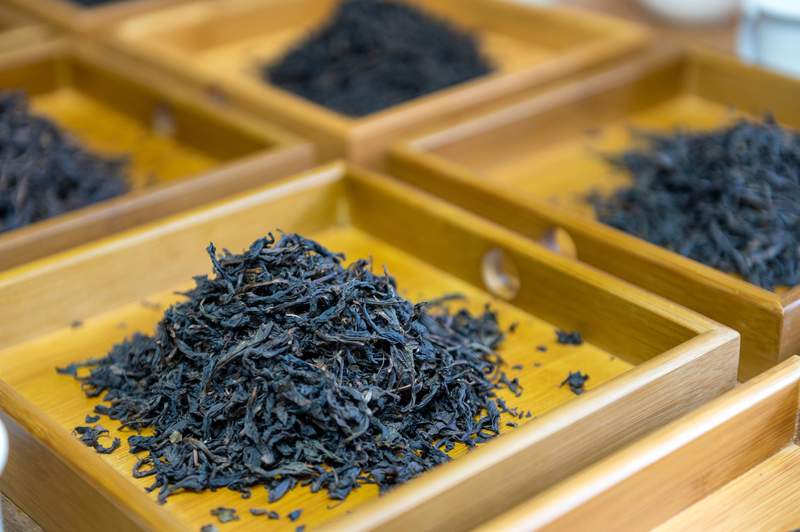 Baking and mixing tea
While most tea are baked and processed after picking, LockCha bakes certain oolong and red tea in our workshop to refine its taste. We also mix some of our scented tea with our preferred ratio of tea leaves and flowers to achieve a balance. For example, our popular Slimate Tea is formulated with Zhengshan Brown Pu'er, Narcissus White, Golden Osmanthus Oolong and Roses in our secret ratios.
Simple packaging
We want everyone to enjoy our "good" tea at a reasonable price and good quality, therefore LockCha has chosen low-key, environmental-friendly, simple but thoughtful packaging. For example, our tea are not vacuum sealed in order not to crush the tea leaves (we place a deoxidiser in reach bag). We ship most of our tea in carton boxes that are light yet strong. As many of our supporters are from around the world, we want you to pay for the tea not packaging nor shipping!